LuckyStreak Unveils Major Enhancements to Live Baccarat Experience
LuckyStreak, the innovative powerhouse delivering immersive live dealer experiences in online casinos, unveils a revolutionary update for its acclaimed creation, Live Baccarat. Raising the standard for player satisfaction and enhancing gameplay, this release underscores the company's dedication to innovation. While prioritizing improvements for mobile gaming, LuckyStreak ensures a feature-rich experience for desktop and laptop players, reinforcing its commitment to a diverse player base.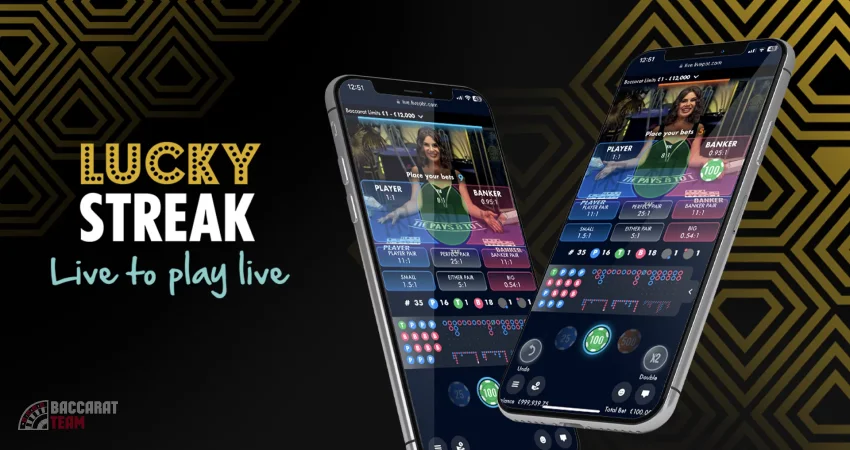 Experience the heightened allure of the newly revamped Live Baccarat studio – a captivating fusion of aesthetics and functionality. Beyond its stylish redesign, the studio now boasts enhanced visibility for crucial game features, ensuring a visually pleasing and user-friendly interface for seamless betting actions at your fingertips. Navigate the gaming landscape effortlessly, thanks to streamlined features that elevate the overall user experience.
Immerse yourself in the dynamic ambiance of the in-play camera switching feature, injecting a new level of excitement and immersion into your gaming journey. This update builds upon LuckyStreak's previous successes during the summer, where they reshaped the landscape of Live Blackjack by introducing innovative tables and features. LuckyStreak continues to be a pioneer in the online casino industry, cementing its reputation for innovation and excellence.
Prepare for an exhilarating adventure with the upgraded Live Baccarat from LuckyStreak – a testament to their commitment to delivering top-notch, cutting-edge experiences in the world of online gaming.
A Landmark Debut
Under the guidance of Erez Cywier, the Chief Technical Officer and Co-Founder of LuckyStreak, the company has unveiled a significant upgrade in the form of the latest Baccarat version. This launch stands out as a momentous milestone for LuckyStreak, and Cywier, at the forefront of the development, underlined the company's enduring dedication to refining both products and processes. Describing the new Live Baccarat as a "major release," Cywier expressed pride in the comprehensive improvements.
Specifically, he emphasized the standout features of the updated user interface and gameplay enhancements, lauding the game presenters as "first-rate." The commitment to excellence shines through in this noteworthy release, showcasing LuckyStreak's continuous pursuit of delivering an exceptional gaming experience.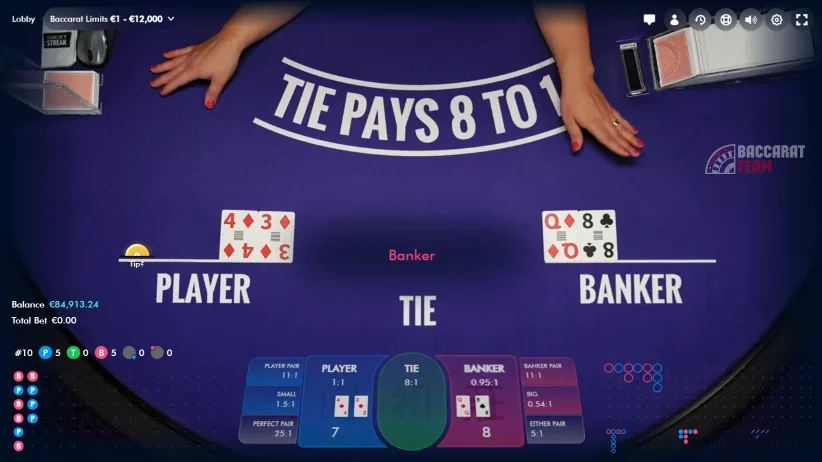 Leading up to the launch of the new Live Baccarat, LuckyStreak orchestrated a pre-launch campaign that featured a collaboration with 1XBet, a prominent international sportsbook and online casino. As part of their longstanding partnership, which dates back to 2016, the operator received a personalized iteration of the game named Baccarat Xclusive.
Ido Kamiel, Chief Commercial Officer at LuckyStreak, underscored the pivotal nature of their association with 1XBet, describing it as "particularly important." He revealed that providing the operator with exclusive access to unique games and services was a strategically sound decision, aligning with the natural progression of their enduring partnership.
About LuckyStreak
Established in 2014, LuckyStreak has emerged as a formidable influencer in the evolution of live casino content. Operating from its purpose-built studio in Riga, the company is fueled by a team of over 150 adept dealers, offering a dynamic and immersive experience across its diverse portfolio, which encompasses live blackjack, roulette, and baccarat.
Breaking away from conventional offerings, LuckyStreak has spearheaded LuckyConnect, an avant-garde content aggregation solution. This innovative platform meticulously curates a diverse selection of premium casino game titles sourced from renowned studios such as Yggdrasil, Pragmatic Play, RedRake, and Playson.
LuckyConnect not only underscores LuckyStreak unwavering commitment to pushing the boundaries in live gaming but also guarantees players access to a comprehensive and thrilling array of games. This reinforces the company's position as a trailblazer in the online casino industry, solidifying its reputation for innovation and excellence.