Baccarat Glossary
Many players around the world adore baccarat, which is strongly associated with luxury and style. Also, players are attracted by great chances to win, and therefore many casinos do not like this game due to low house edge. Another legendary baccarat feature is the thrilling squeeze option. Offline casinos allow the highest bettor to manage this spectacular feature personally while online casinos have successfully implemented fascinating squeeze options as well. Numerous gamblers like the fast gameplay and simplicity of some baccarat versions while others enjoy scoreboard roads, side bets and extra opportunities for players with various budgets. Regardless of what exactly attracts you to baccarat, you will find top casinos to enjoy live games, effective strategies, game guides and even a useful baccarat glossary on our website.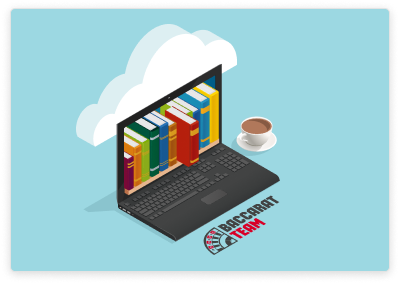 The List of Baccarat Concepts that Each Player Should Know
Learn the most popular baccarat terms and master this game to perfection. If you want to play high-quality baccarat like a true professional, you will have to master not only betting strategies, but also the slang that experienced players often use during the game. Knowing all these terms and set expressions, you will definitely not get into an awkward situation and will be able to demonstrate to your opponents an impeccable knowledge of the baccarat rules. This small dictionary is useful even for those players who are fluent in English because it contains a lot of specific slang and expressions borrowed from other languages. If you are ready to learn something new, we present you with our short glossary of terms that you need to familiarize yourself with before you sit down at the gaming table.
The Best Casinos to Enjoy Top Baccarat Games
Our site contains not only guides and tips for players, but also detailed reviews of the best casinos where you can find both RNG and live versions of baccarat for every taste. All casinos from the list have been checked by our specialists, so choose any gambling club you like, get acquainted with the updated review and enjoy top-quality baccarat games.
Terms
Action is a generic term among gamblers that denotes the total expense of wagered real-world money that the punter personally spent on bets during the entire gaming session. Sometimes, it can mean only one bet or separate wager on baccarat.
Baccarat is customarily used to describe the worst possible hand in this game. So, in Italian, this name of the game itself means zero. That's why players use this concept to refer to a combination of cards with zero overall value, such as tens and face cards.
If we speak about the advantageous privilege of a gambler who is closest to the croupier to match the banker's stake, we usually call it Banco Prime. This right can be exercised if several players call Banco.
There are three standard betting variants for baccarat participants, and one of these options is Banker Bet. All players can choose this option, and it does not officially represent the dealer or the house itself. As a rule, this bet offers a payout of 1:1, but the average 5% commission is excluded from the successful bet. According to the seasoned experts' opinion, this bet is the most profitable for players in the long run due to advantageous odds at 45.84%. In comparison, Player Bet provides odds at 44.62%. If the word Banker is encountered separately, then gamblers use the notion to call the dedicated casino staff who organize the gaming process, monitor the game, control cards and perform other duties.
Burning is a simple procedure that is performed by the dealer after the gaming cards are shuffled. According to this tradition, top 3-6 cards should be eliminated before a new session starts.
An employee of the casino, whose main duties are to announce points, give additional extra cards and turn cards, takes the position of a Caller.
Chemin De Fer is a very interesting game variation. You may also hear it called European Baccarat. If you translate this phrase from French, you will know that it means "railway". A distinctive feature of this entertainment is that the deck travels around the table, and the punters take turns performing as the dealer. This game is usually a success in European casinos, but occasionally it can be found online or in American gambling venues.
Although baccarat is famous for advantageous rules and insignificant house edge rate, the banker bet always goes with a small Commission that influences the final winning amount. This standard commission is 5 percent. For great example, if you placed a bet of $10, you will get a winning of $19 instead of $20 because $1 should be subtracted because of this commission. Some casinos rarely offer the commission of 4 percent, but this is more of an exception. There are also special No Commission versions of the game, but in this case, the casino uses other features to compensate for the lack of above-mentioned commission rate, for example, it can change odds if the Banker becomes a winner with a specific number of points.
When you hear about Cutting cards, it means the process of simply dividing the deck into two parts after shuffling. The croupier usually allocates the deck on the gaming table and asks any player to do cutting by taking part of the cards from the very top of the deck and placing it on the table. Next, the dealer must complete the procedures by placing the remaining cards on top. In some unusual variations, it is openly allowed to let players cut, touch and deal necessary cards on their own. At VIP tables, punters with the biggest wagers will typically be invited to perform this procedure.
Dealer is the dedicated person who officially deals the card. So during the session of baccarat, this role can be successfully performed by both the selected gambler and the casino employee. Some unusual baccarat titles and versions allow punters to take their turns as the official dealer, and other variations are controlled by two dealers.
If any card is currently face down, this is called as Down Card. In some venues, players tend to say Hole Card.
Dragon Bonus is currently one of the most demanded types of side bets among connoisseurs of online baccarat. This bet allows punters not only to choose one of three classical betting options, but also to predict the score number with that the winning hand will overcome the losing one. This bet brings winnings if the hand becomes a winner with a natural 8 or 9 or if the hand wins by at least four points. The amount of the eventual winnings is dependent on the outcome of the given session, and the difference between the payouts may vary from 1:1 to 30:1.
Players refer to all cards with portraits on them as Face Cards. Kings, Queens and Jacks are included in this group regardless of their suit.
Flat Betting involves betting the same fixed amount over a certain period of time. According to this system, the outcome of the game does not affect the size of the bet. If you win, you don't change your bet size, the same happens if you lose. This method allows you to save the budget and not exceed the planned expenses during baccarat session.
Hand is any card game combination that was separately dealt in a particular baccarat round.
If any better like to place huge bets, we call such players High-Rollers.
When we say House Edge, we highlight the special advantage that the casino gets in the game in the long run, regardless of the eventual score of the round. Players cannot avoid this phenomenon, as it is related to the odds of winning and the payouts for various bets.
Loss Bet is a wager against the gambling bank. It is called so due to increased house edge.
Mini Baccarat is a small and convenient variation of classic baccarat table that offers seats for seven gamblers and the croupier. This variation typically goes with rather low limits and fast gameplay, so most players prefer this game.
Monkey is a slang term for a common name of any card with the value of ten.
Natural: when the first two cards are handed a sum of eight or nine. A natural eight is a winning hand that instantly completes the game unless the opposite hand is a natural nine - the best hand in Baccarat.
Palette: croupiers use a long instrument made from wood to slide the cards across the table throughout a Baccarat game.
During the game, Passing is a winning circumstance.
Player: this phrase may be rather puzzling, especially for newbies, because they usually link it with the individuals who are playing the game. Nevertheless, along with Banker and Tie, this is one of the three potential bets in Baccarat. Player wagers are the inverse of Banker wagers, in that players can stake on either the Banker or the Player, or they can pick a Tie.
Player bets payout at a 1:1 ratio and the gambling operator will ensure that the house will always end up making more than 1%.
Punto: the meaning comes from Spanish and translates as a player.
Punto Banco: Punto Banco is a famous Baccarat variant and an alias for the game all over the world. It was invented in Argentina in the 1950s and spread to Cuba and eventually the United States. It suggests "Player Banker" in English.
A Push is a gamble that is neither winning nor losing. The money gambled by participants is carried over to the following round, much like in Blackjack.
Run: a side bet opportunity that allows gamblers to put stakes on a sequence of hands.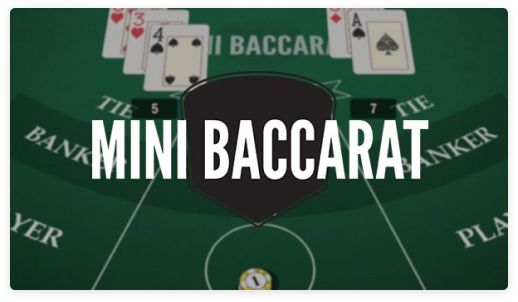 Shills: casino employees, generally young and attractive ladies, whose job is to deliver attraction to the game and entice players. Moreover, in the second part of the twentieth century, gambling establishments in Las Vegas utilized shills to entice gamblers to a fascinating game of Baccarat.
Shoe: a Baccarat special automatic dealing method meant to reduce human-caused mistakes in manual dealing. So, the shoe has exactly six or eight cards. It is utilized in both offline and virtual games.
The bank is known as a Shooter.
Standoff: it concludes a play in which both the Player and Bank hands have exactly the same value and are tied.
Streak: when you have a streak in gambling, it means you've had a succession of similar outcomes. For instance, numerous triumphs in a row or several failures in a row.
Table of Play: participants may get a third card strictly according to the scoring regulations.
Tie: the Tie stake is one of three potential stakes in Baccarat, together with the Player and Banker stakes. If a hand results in a tie, the stakes of both the player and the banker are returned. The Tie stake pays 8:1 or 9:1 and has even more than 14 percent house edge.
The word "Upcard" is used to describe a card that is already face-up.
Vigorish denotes the small percentage which should be excluded from total winnings by the gambling venue.
VIP is generally used to describe an especially important player or high-roller that enjoys some privileges.
💰 If, after building up your vocabulary with new useful phrases, you want to delve even deeper into the study of enthralling baccarat features, we suggest that you read other guides in this section. There you will learn more about volatility, house edge, RNG systems and bankroll management. You will surely feel more advanced after studying all useful tips and tricks provided by experienced gamblers. In case you'd like to brush up on the ground rules, you can also do so on our website. Also, separate articles are entirely devoted to card counting techniques and modern betting systems that will further increase your chances of success.
Recommended Baccarat Online Casinos
Up to SGD2100+150 free spins
T&C Apply