LuckyStreak Introduces Significant Update to Live Baccarat Game
LuckyStreak, the visionary force behind captivating live dealer experiences in online casinos, has just rolled out a game-changing update for its prized creation, Live Baccarat. Setting the bar higher for player satisfaction and elevating overall gameplay, this release is a testament to the company's commitment to innovation. While placing a spotlight on enhancing the mobile gaming experience, LuckyStreak doesn't leave desktop and laptop players behind, offering a slew of exciting features.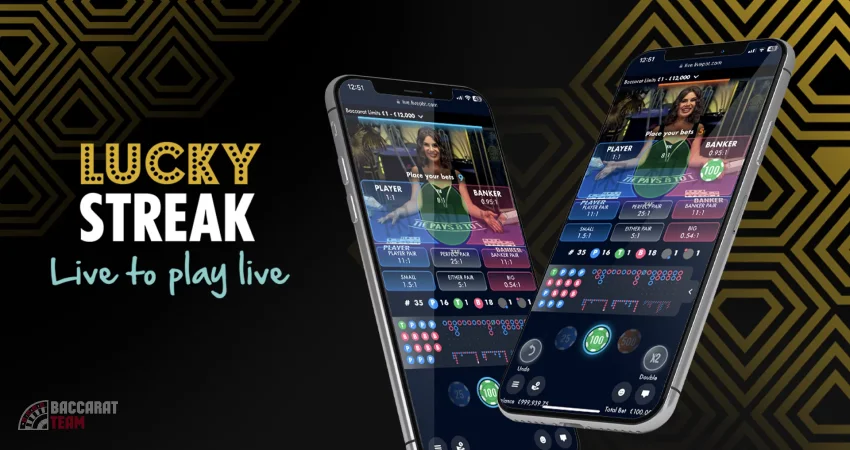 The revamped live baccarat studio is not just a visual delight with its chic redesign, it also amplifies the visibility of critical game features. Betting actions have been seamlessly streamlined, now offering a user-friendly experience at your fingertips. The in-play camera switching feature adds a layer of dynamism, making the gaming journey even more enjoyable and immersive.
This update follows LuckyStreak's earlier strides in the summer, where they redefined Live Blackjack with the introduction of new tables and features, solidifying their reputation as trailblazers in the online casino industry. Get ready for an upgraded, exhilarating adventure with LuckyStreak's Live Baccarat!
A Significant Launch
Erez Cywier, the Chief Technical Officer and Co-Founder of LuckyStreak, spearheaded the development of the latest version of Baccarat, marking a noteworthy release for the company. Cywier emphasized LuckyStreak's ongoing commitment to product and process improvements, characterizing the new Live Baccarat as a "major release."
Expressing pride in the updated product, Cywier highlighted the user interface and gameplay enhancements as particularly noteworthy, praising the game presenters as "first rate."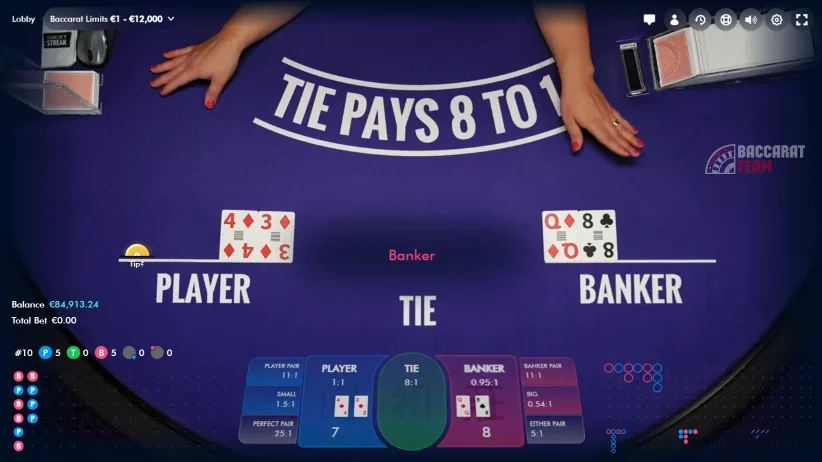 The pre-launch campaign for the new Live Baccarat included a collaboration with 1XBet, a prominent international sportsbook and online casino. The operator received a personalized version of the game, titled Baccarat Xclusive, as part of LuckyStreak's special partnership with 1XBet, which has been in place since 2016.
Ido Kamiel, Chief Commercial Officer at LuckyStreak, emphasized the significance of their relationship with 1XBet, deeming it "particularly important." He disclosed that offering the operator exclusive access to games and services was a completely logical step.
About LuckyStreak
Since making its mark in 2014, LuckyStreak has become a prominent force in shaping the landscape of live casino content. Operating from its purpose-built studio in Riga, the company boasts a team of over 150 skilled dealers, providing a dynamic and engaging experience across its diverse portfolio, which includes live blackjack, roulette, and baccarat.
Going beyond the confines of traditional offerings, LuckyStreak has pioneered LuckyConnect, a cutting-edge content aggregation solution. This innovative platform curates a rich selection of top-tier casino game titles from esteemed studios such as Yggdrasil, Pragmatic Play, RedRake, and Playson.
LuckyConnect not only underscores LuckyStreak's commitment to pushing boundaries in live gaming but also ensures that players have access to a comprehensive and thrilling array of games, reinforcing the company's standing as a trailblazer in the online casino industry.