Best Extreme Live Gaming Casino
TurboVegas
8.8/10
Welcome Bonus
Fortune Wheel
A Software Developer Specializing in Live Dealer Games – Extreme Live Gaming
Founded in 2013 by online gaming industry expert Darwyn Palenzuela, Extreme Live Gaming is growing exponentially. Indeed, the provider has managed to sign partnerships with the best European internet casinos and partner with a renowned publisher. It was in 2014 that Extreme Live Gaming signed an agreement with casino gaming giant Novomatic. This agreement allows Extreme Live Gaming to offer its games live to Novomatic partner casinos. Extreme Live Gaming has also signed a distribution agreement with game aggregator NYX. The latter offers hundreds of slot machines from various publishers as well as table games. NYX casinos can therefore offer NetEnt slots and Extreme Live Gaming live casino through the same platform.
To carry out its operations, Extreme Live Gaming has moved to London and has around 50 employees in its offices. A choice that can be explained by the presence of many operators in the United Kingdom. Extreme, which is still in its early stages, focuses on delivering live dealer games to its consumers, although it presently only delivers roulette, blackjack, and baccarat. This is a fairly modest catalog of items, and we've heard that the live dealers don't have the same charm as other live dealer suppliers, but this can easily be remedied in the future. Extreme has arranged several significant arrangements in the short period it has been in business and has delivered live casino titles for some extremely prominent online casinos.
Extreme Live Gaming Baccarat Games
If you are a fan of Baccarat Live, you will surely appreciate the live dealer tables offered by Extreme Live Gaming. Active only since 2013, this publisher specializing in live gaming offers a very interesting range of live table games, the games of which are broadcast directly from the publisher's casino studio, which is located in London. Extreme's baccarat titles are of the type where victories on the banker pay even money. Excluding when the sum is six, which returns one to two. Gamblers in the United Kingdom will be able to play Punto Banco 2000, while players in the United States will be able to play Commission Free Baccarat and Nepal Baccarat in Singapore. The house advantage on the three most important wagers is as follows:
Player: 1.25%
Banker: 1.44%
Tie: 14.37%
Side wagers are also accessible and cover player pair/banker pair/small and big. We are going to tell you more about the payouts in the baccarat titles. If a player's first two cards are a pair, the payout starts from eleven to one. The house advantage is 30.37%, while the winning probability is 10.37%. Further, we have the Banker Pair giving from 11 to 1 if the banker's first and second cards are a pair. The house advantage is also 30.37%, while the winning probability is 10.37%. Small side wagers pay 1.34 to 1 if somehow the number of cards in the hands of the player and banker is four. The house advantage is 11.33%, while the winning probability is 37.88%. Big pays 0.48 to 1 if the number of cards in the player's and banker's hands is five or six. The House has an 8.07% advantage, and the chance of prevailing is 62.11%.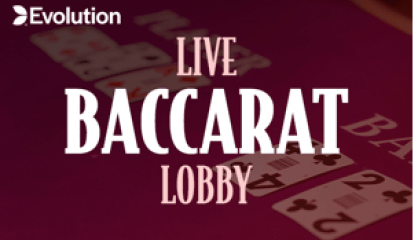 Live Baccarat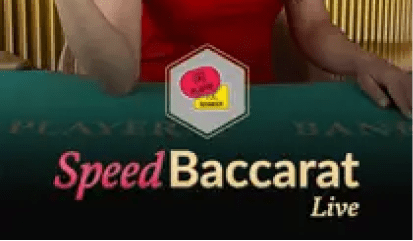 Speed Baccarat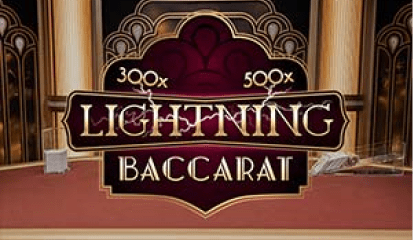 Lightning Baccarat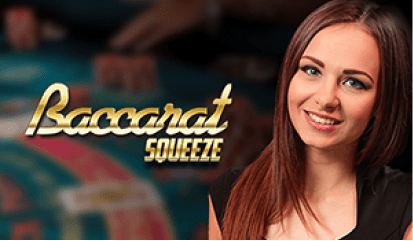 Squeeze Baccarat
The Best Casinos that Offer Extreme Live Gaming portfolio of games
Extreme's software is a tad limited in that there are presently just three items available. Obviously, we have high hopes for this shift, and with significant brands collaborating with this service, we are confident that the list will be expanded in due course. Nevertheless, for the time being, you may only gamble at blackjack, roulette and baccarat at Extreme Live Gaming gaming establishments. You may find the list of reputable companies on our website.
Blackjack Live Dealer Game
The blackjack games, delivered by Extreme Live Gaming, all are using 8 decks. The rules are as follows:
The dealer is standing on a soft 17.
Resignations, re-splits, and doubling after splitting are all prohibited.
The dealer examines the hole card for blackjack.
According to these regulations, the house advantage is 0.62%. When you click on the game's assistance panels, a return of 99.58% is claimed. In other words, this would result in a 0.42% house advantage. We're not sure how this amount was calculated. Side wagers are authorized in the next form:
Perfect Pairs: the 25-12-6 paytable is utilized and the casino advantage is 4.11%
21+3: the 100-40-30-10-5 paytable is utilized and the casino advantage is 6.28%
Live Roulette from Extreme Live Gaming
Roulette has much more variations than either blackjack or baccarat. However, a lot of them are simply single-zero roulette in a different skin. Even the dealers are the same when switching from one model to the next. Among the variations are the following:
Classic Roulette Deluxe
Golden Ball Roulette
Lucky Ladies Roulette
Sizzling Hot Roulette
One more alternative is a triple-wheel game, which enables participants to wager on any of three games at the same moment. Some gambling sites now provide a French roulette game in which players lose just half of their wagers if the ball lands on zero. The margin requirement on single-zero roulette is 2.71% on all wagers. In French roulette, the house advantage is 1.33%. The house margin on even-money wagers is 1.33%, while the house advantage on all other wagers is 2.71%.
Side wagers or proposition wagers are also accessible and are calculated on an erratically selected character on each spin. Various games will use distinct characters, but the rewards and odds will remain consistent. All Extreme Live Gaming titles are compatible with a wide range of portable gadgets. The games have been developed specifically for use with HTML5 protocols. All game aspects have been adjusted for mobile gadgets, and players may play in a portrait or landscape mode.
Extreme Live Box is a fresh product from the provider
Extreme Live Gaming's new offering offers gamers an adventure as near to real-life action as possible. Live feeds from prominent casinos are captured and delivered straight to gamers. This enables individuals to set wagers at a top-tier baccarat casino using their own smartphones. The Extreme Live Box is the first integrated system of its type to provide a live table gaming broadcast from a physical casino floor. Regulation is authorized, and wagers may be placed from any place on the planet. On the same baccarat table and at the same time as players inside a land-based casino.
There are several other features available in streaming games, and operators may also modify the appearance and feel of their own virtual casinos. HTML5 is utilized to enable gamblers to access the action from a range of desktop, mobile, and tablet platforms. With the aid of Extreme Live Box, users may play at some of Europe's most popular brick-and-mortar casino tables. The Casino Admiral in Gibraltar is the first to join forces with Extreme, and it is hoped that others will follow suit.
Is Extreme Live Gaming safe and secure?
Extreme Live Gaming is authorized and controlled in a few locales. The UK Gambling Commission and the Malta Gaming Authority are two measures. Autonomous associations like eCOGRA and Quinel review the products of entertainment consistently. Extreme is focused on safe wagering and follows the Responsible Gaming Code of the Novomatic Group. This code has a ton of basic models. For instance:
The finest kind of gambler security is prevention
Children's and minors' safety
Promoting ethical communication
Maintaining gamblers up to date
Ensured gameplay fairness
Reiterating the demand for gambler accountability
Extreme is also taking part in the Play Nice project. This industry's goal is to guide gamblers and guarantee that gambling remains an enjoyable and exciting hobby. Gamblers who enjoy learning more may go to the Play Nice website, which has been particularly built to inform them about how gaming works and how they can restart to have a secure and enjoyable gaming experience. It is primarily geared at gamers who are concerned about the amount of time they spend playing and how much money they spend.
About Provider
Because it aims to play in the big leagues, Casino Extreme Live Gaming uses software considered to be one of the most reliable on the market. The games are fluid and launch in record time. Extreme Live Gaming is a trustworthy and dependable gambling designer that permits independent groups to assess its products of entertainment on a regular basis. Even if the company has a rather small gaming library, it still has a promising future. Climbing the ladder of success, their creativity attracts more and more people and casinos. This is owing to a collaboration with NYX. Many online casinos use NYX software, and Extreme may be offered to more in the future. The benefits of using Extreme Live Gaming include cutting-edge technology, expert live croupiers, and a gaming environment that can be easily modified.
Check other software providers