Pragmatic Play Introduces New Game 'Mega Baccarat'
Pragmatic Play, a prominent content provider within the dynamic iGaming industry, has recently introduced 'Mega Baccarat' as their newest and innovative iteration of the beloved classic Live Casino game. This exciting release promises a thrilling and engaging experience for players, infused with modern enhancements and unique features that set it apart from the traditional Baccarat offerings.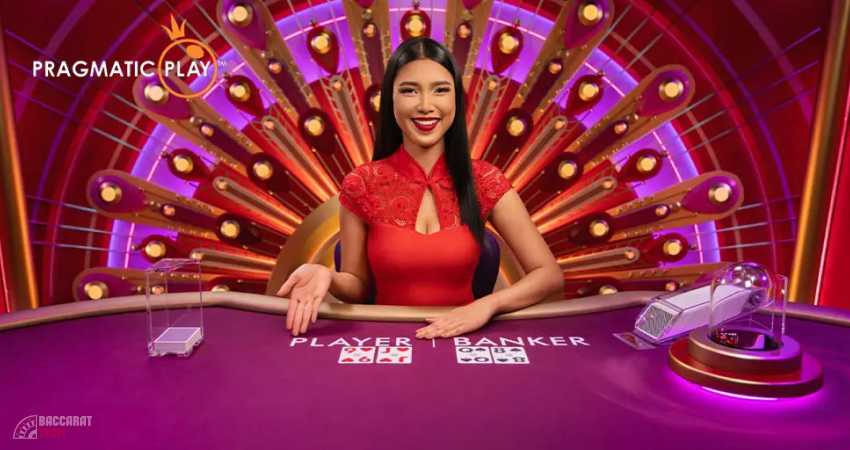 Introducing Mega Baccarat
Prepare to be captivated by the latest marvel from Pragmatic Play Ltd, the distinguished purveyor of online gaming content. With the introduction of Mega Baccarat, the Live Casino landscape is about to be transformed into an arena of unrivaled exhilaration.
Mega Baccarat is no ordinary card game. It's a high-octane game show that sets your pulse racing. The spotlight falls on the Mega Round, a moment of pure suspense triggered by the roll of dice resulting in an eight or nine. Any other outcome sends you on a journey into the realm of the classic Baccarat round.
With bets meticulously placed, the screen comes alive with Mega Multipliers, each one a harbinger of anticipation. But here's where the game takes a quantum leap. When the elusive Mega Round unfolds, prepare for an electrifying metamorphosis. All those tantalizing Multipliers awaken, and your potential payout undergoes a breathtaking evolution, possibly skyrocketing to an astounding 1,000 times your initial wager.

Elevating the Thrill of Live Casino Gaming
Yet what truly sets Mega Baccarat apart is the enchanting presence of live dealers, guiding the proceedings from an artfully designed studio. This bespoke setting beautifully complements the game's suave and intuitive interface, creating an immersive world of gaming.
Pragmatic Play's unrelenting commitment to pushing the boundaries of gaming is manifested in creations like Mega Baccarat. As they breathe new life into classic games and engineer unique gameplay experiences, they consistently aim to elevate player engagement and satisfaction to unprecedented heights.
Irina Cornides, Pragmatic Play's Chief Operating Officer, shared her enthusiasm:
"Mega Baccarat is an exhilarating revelation in our Live Casino repertoire, adding an entirely new dimension to our beloved Baccarat game. At Pragmatic Play, we continuously expand our Live Casino offerings with high-end tables, captivating game shows, and classic titles infused with innovation."
Get ready to embark on a transcendent gaming experience with Mega Baccarat, where each roll of the dice promises a fusion of heart-pounding thrills and indelible memories.
About Pragmatic Play
Pragmatic Play isn't just a run-of-the-mill gaming content provider, it's a dynamic force of innovation. With a prolific output, Pragmatic Play crafts up to eight mesmerizing online slot titles every month. But they don't stop at slots, their creative ingenuity extends to Live Casino, Virtual Sports, and Bingo games, all seamlessly integrated into a multi-product portfolio. What's the magic behind it all? One single API, simplifying the gaming experience for players and operators alike.
This streamlined approach sets Pragmatic Play apart, offering a harmonious blend of quality and variety that captivates the gaming world. The result is a gaming ecosystem where entertainment knows no bounds, thanks to Pragmatic Play's relentless dedication to pushing the boundaries of what's possible in the online gaming realm.